Science · Peace · Security '21
The full Conference Proceedings have been published and can be found HERE
The impact of new technologies: Destabilizing or enabling resilience?
8-10 September 2021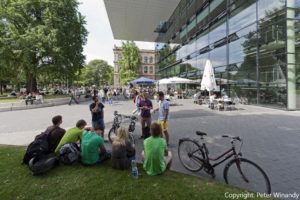 Today's international security environment is marked by the demise of the classical arms control architecture, the return of great power politics, and eroding trust among states. New developments in military and dual use technology as well as weapon modernization programs add complexity to any effort towards peace and security. This interdisciplinary conference examines the impacts of new technologies. It seeks concepts on how a more resilient security environment can be achieved through scientific contributions and policy measures towards crisis resolution, risk assessments, confidence-building, and arms limitations. Nuclear, biological, chemical and space threats as well as developments in information technology such as cyber or artificial intelligence issues, and any other relevant technical fields will be examined.
Through a dialogue between academics, think tank scholars and the policy community, this conference aims at discussing results of on-going research. In particular, it aims at generating new interdisciplinary research questions and policy proposals that could address the most pressing challenges at the intersection of science, peace and security.
Examples of relevant fields include the natural and technical sciences, the social and legal sciences, and ethics. To foster an effective dialogue between these disciplines, interactive and open discussion formats focusing on cross-cutting issues of policy relevance will be at the center of this conference.
The conference is funded by the German Foundation for Peace Research (DSF), the Volkswagen Foundation (VWS) and the German Research Association for Science, Disarmament and International Security (FONAS).